What does it mean to do something "like a girl"?
Weaker performance? Being less confident? Having more self-doubt?
Girls today experience intense pressure. The "confidence gap" for girls starts as early as elementary school, and their self-esteem drops 3.5 time faster than boys as they move into high school. Add societies growing emphasis on perfection, results in teens feeling they are not thin enough, pretty enough, or just good enough.
And as women, we are frustrated by these messages and limiting expectations facing girls today. We all know too well that these challenges we faced as girls, often echo in our professional and social struggles.
So let's come together, take care of business, by empowering the girls in our lives to gain the confidence and skills they need to take the lead. Girls look to the women in their lives for cues about how to think and act. Empowering them starts by recognizing we are role models but it doesn't stop there. We need to give girls exposure to women who are leading in various fields, be actively celebrating and calling attention to female leaders in the news and most importantly, being a positive example for girls to follow in way that raises their expectations of what's possible.
This month, we hear from Erin Mahoney, author of Girl Power and the CEO of Girl's Inc. of Worcester, Victoria Waterman. We will discuss why it is important to not only inspire girls to be smart, bold and confident but help them understand the benefits of aspiring to be a leader. Whether it is your daughter, niece or neighbor's child, we are the connection to the next generation of female leaders. It is up to all of us to shape and prepare them to become strong women leaders of tomorrow.

About our Panelists
Erin Mahoney, Speaker & Author
Erin has over 29 years of experience in the health and fitness industry since serving in the United States Air Force. Erin is the founder and creator of Girl Power Go, LLC which is an empowerment program for girls! This program was specifically designed to get girls excited about being strong, self-confident, independent and healthy.
Erin has written the Girl Power books in an effort to bring this program to the world! She is now a bestselling author and will release her third books, Positive Vibes for Women in September of 2017. The demand for these program continues to grow and plans are in place to expand so that Erin and her Girl Power Go, LLC team might empower thousands upon thousands of girls and women across the globe
Erin is also a certified personal trainer and certified group fitness instructor with specialized certifications in yoga and kickboxing. Erin incorporated her health and wellness company under the name of B3 Training, Inc. B3 Training, Inc. now offers a full range of services in addition to the personal training, running and Girl Power programs. B3 Training has also joined forces with the Girl Scouts of Central & Western Massachusetts as a Community Partner. They love the message that the Girl Power Go, LLC program teaches, and Erin has created customized programs that give Daisies, Brownies, Juniors and Cadettes the tools and experience they need to develop leadership qualities through the key skills integral to Girl Scouting.
Victoria Waterman, CEO, Girls Inc of Worcester
Victoria has made a lifelong career of empowering females of all ages. She has a measurable difference in the lives of girls and their families as CEO at Girls Inc. of Worcester. A lively and engaging speaker, she is a frequent presenter on topics of her expertise, including: corporate social responsibility, diversity, leadership, business savvy for non-profits, issues affecting girls and women in the workplace, and lessons learned from her career journey. The topic that is most close to her heart, however, is that of preparing and shaping teen girls for success in the workplace and as future leaders.
She actively volunteers in community collaborations and currently holds leadership roles: Tri-chair of Investing in Girls Alliance, Executive leader of YouthConnect, President of United Service Executives, Corporator of Greater Worcester Community Foundation, and member of Women's Initiative of United Way Central Massachusetts.
Victoria was named one of the 2014 Outstanding Women in Business by Worcester Business Journal. She was showcased as one of "Women CEO's Leading in Central MA" and one of "14 to Watch in 2014" by GoLocalWorcester. She was also the national recipient of "Excellence in Board Leadership" award from Girls Inc.
"Inspiring all girls to be Strong, Smart, and Bold", Victoria is a strong role model who prides herself on effectively applying her unique skills and her knowledge of women's leadership to help prepare the girls today for success in the workplace tomorrow.
Sponsored by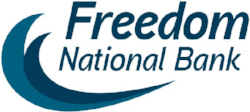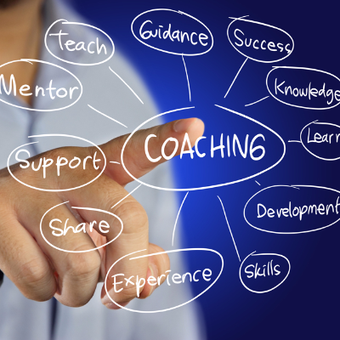 Crowne Plaza 801 Greenwich Ave, Warwick, RI 02886, USA