CANCELLATION ANNOUNCEMENT
DUE TO WINTER STORM TOBY, THIS EVENT WILL BE RESCHEDULED AS A WEBINAR. DATE AND DETAILS TO BE ANNOUNCED.
PLEASE CONTACT US IF YOU HAVE QUESTIONS
We hear about the rising empowerment of women in the workplace as leaders and change agents. Yet as we look at sexuality, we still see overt and covert ways that women are marginalized. Courageous women continue to share stories, thanks to movements such as #metoo and #timesup, that reveal that sexual disempowerment exists in many ways, at all levels and across all industries.
To achieve real inclusion, we must have the courage to discuss this sensitive topic of sexual power dynamics in the workplace. Jaclyn Friedman, veteran feminist and agenda-setting sex educator, reveals that the anxiety and fear women in our country feel around issues of their sexuality are not, in fact, their fault, but instead are side effects of what she calls our "era of fauxpowerment," wherein women have the illusion of sexual power, with no actual power to support it.
In this engaging conversation we will explore what sexual fauxpowerment means, how we can recognize it, the impacts to women and the organization, and what we can do to begin creating real change.
About Jaclyn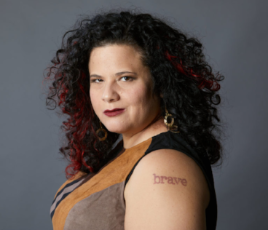 Jaclyn Friedman is a writer, speaker and activist, and creator of the hit books Yes Means Yes: Visions of Female Sexual Power and a World Without Rape (one of Publishers' Weekly's Top 100 Books of 2009), What You Really Really Want: The Smart Girl's Shame-Free Guide to Sex & Safety, and her newest, Unscrewed: Women, Sex, Power & How to Stop Letting the System Screw Us All.
Her podcast, Unscrewed, is paving new paths to sexual liberation, and was named one of the Best Sex Podcasts by both Marie Claire and Esquire.
Friedman is a popular speaker on campuses and at conferences across the U.S. and beyond. She has been a guest on the Today Show, Nightline, PBS News Hour, the Melissa Harris-Perry Show, and numerous other radio and television shows, and her commentary has appeared in outlets including The New York Times, Vox, Time, The Washington Post, Glamour and The Guardian. Friedman is a founder and the former Executive Director of Women, Action & the Media, where she led the successful #FBrape campaign to apply Facebook's hate-speech ban to content that promotes gender-based violence. Friedman also holds an MFA in creative writing from Emerson College.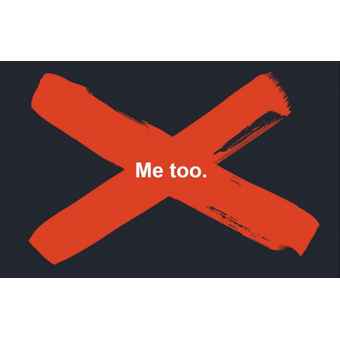 Crowne Plaza 801 Greenwich Ave, Warwick, RI 02886, USA